Calling All Divas
screening program

The screening encompasses works that engage "impossible" queer dialogues and imaginings. The program includes works by Aykan Safoglu, Every Ocean Hughes, Martin Jacob Nielsen, Ming Wong, Harold Offeh, Conrad Ventur, Tourmaline and Sasha Wortzel, and Tyler Matthew Oyer.

CALLING ALL DIVAS is a manifesto-style project began in 2014 and includes live performances, videos, writing, and organizing around notions of imitation, idol worship, conjuring and inheritance alongside the spirit of queer.

Presentations:

OOF BOOKS Los Angeles

Oslo Kunstforening / PRAKSIS Oslo


---

tir talk (3): QUESTIONS
May 22, 2017 / Pieterspace

In this time of protest, resistance, fear, and uncertainty, we find ourselves coming together in dialogues. There is much debate on social media, many meetings amongst friends, and large-scale overwhelming social gatherings for expressions of solidarity and discontent.

tir talk (3): QUESTIONS, will be a time/space for us to gather in a free-form, intimate, and careful group conversation with the focus on asking questions. This format will be an opportunity to interface, physically, with a gathered community in order to combat the isolationism inflicted by devices, anxiety, and geography. Questions can be practical and impractical, micro and macro, personal, political, problematic, and challenging. Jennifer Moon, Jasmine Nyende, Laub, Shagha Ariannia, and Tracy Jeanne Rosenthal will come prepared with questions for those gathered and to initiate a verbal exchange. We are open to adapting the format and will take time to reflect on what transpires throughout the evening.


---

S U N at Backhouse Gallery
February 10, 2016
S U N is an experimental electronic pop duo based in Stockholm, Sweden. They are Sunna Ardal and Yoann Durant.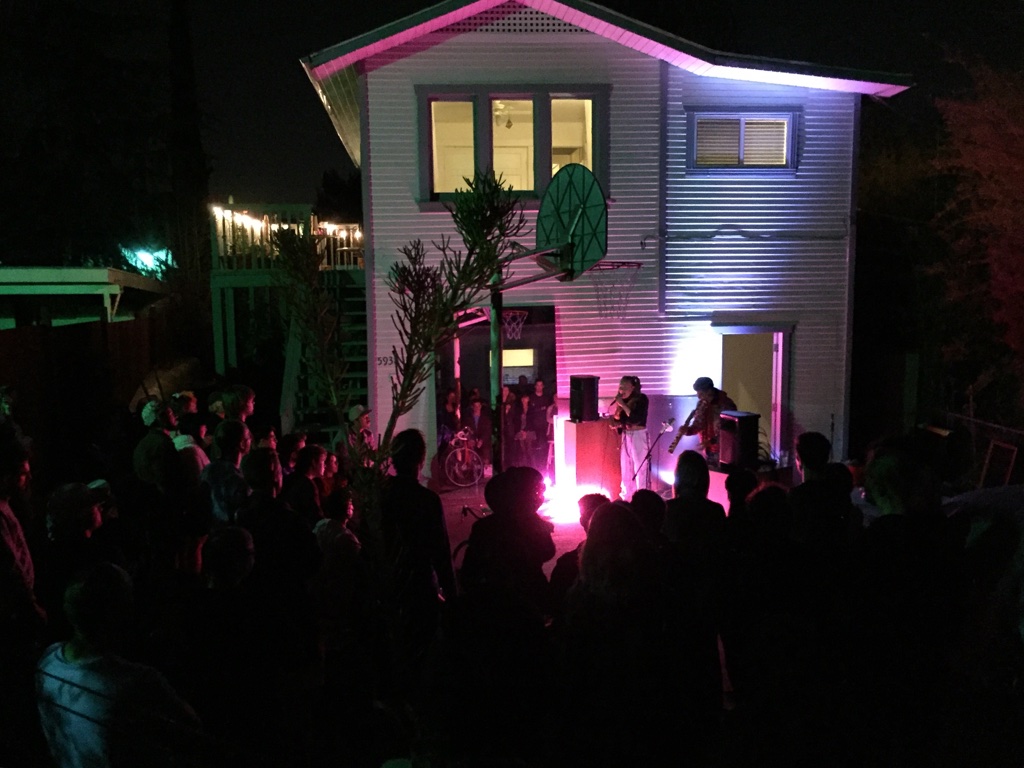 ---

tir talk (2)
January 11, 2016 / Pieterspace
A conversation with Tyler Matthew Oyer, Johanna Breiding, Jennifer Moon and Laub, Patrick Staff, Litia Perta, and Marbles Jumbo Radio


---

tir talk (1): Epitaph for Family
July 7, 2015 / Human Resources Los Angeles
A conversation with Johanna Breiding, Jennifer Moon, Cary Cronenwett and Tyler Matthew Oyer. Followed by a screening of She Male Snails (2012) by Ester Martin Bergsmark


---

Easter, Dinner, Alex Black, Julius Smack, TMO
October 4, 2014 / Human Resources Los Angeles


---

SADNESS IS AN EVIL GAS INSIDE OF ME
a film by Max Boss and Stine Omar
screening at Night Gallery / October 2, 2014


---

P R E / C U T
June 28, 2014 / Los Angeles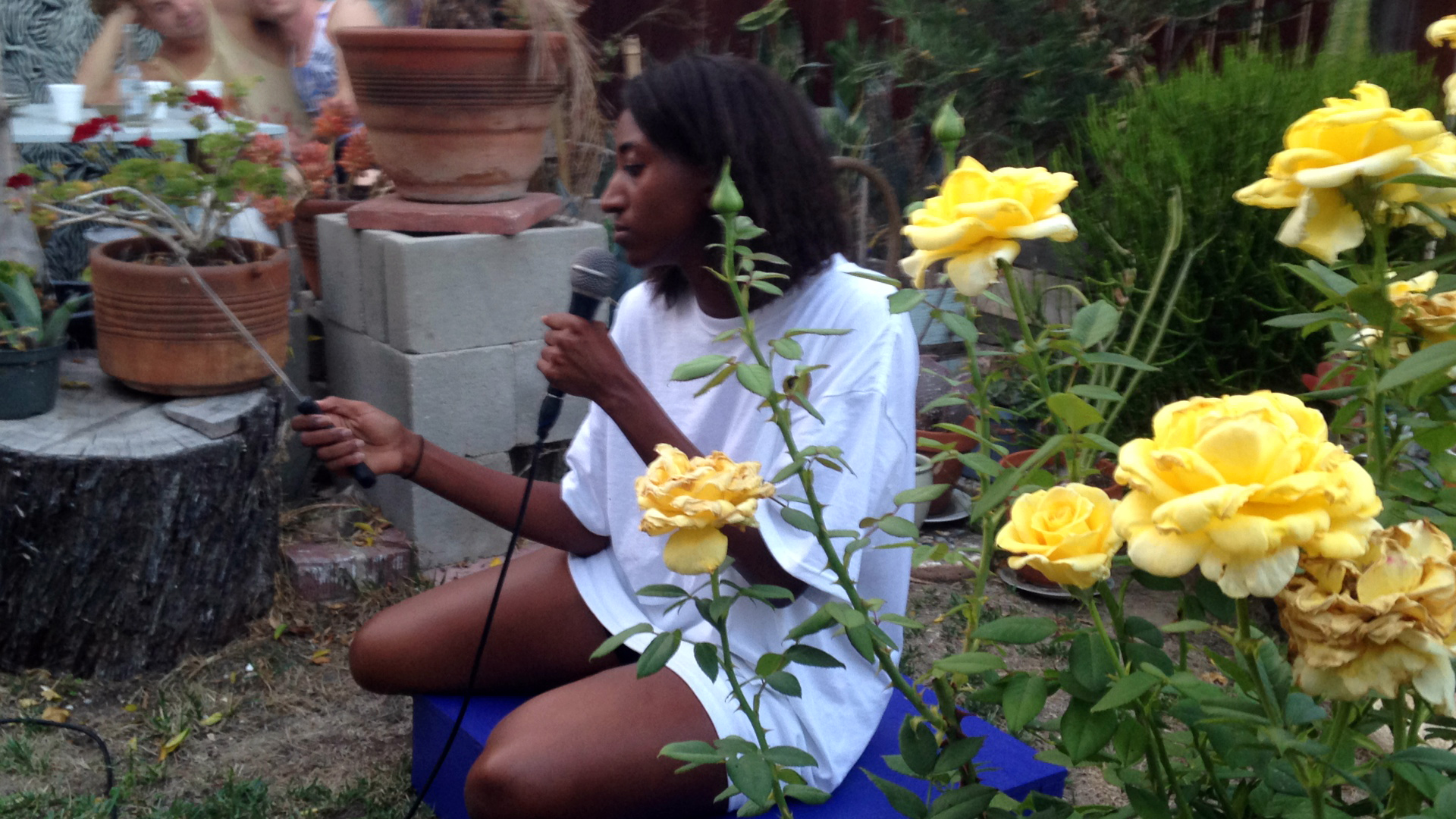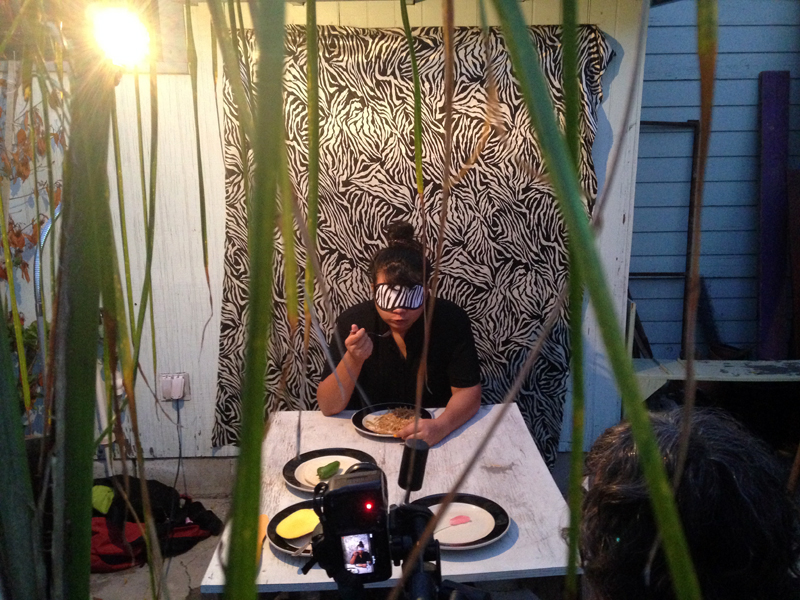 ---

Our Living Room Cabaret
July 7, 2013 / Our Living Room Los Angeles
organized with Mette Hersoug

performances by Amy Howden-Chapman, Project Flower, Keith Rocka Knittel, W.H.I.T.E., Sylvie Spencer, Gracie DeVito, & Yung Jake